Septic Pumpers in Modesto, CA
When your septic system needs pumping, maintenance or total replacement, call Alvarado Pumping Septic Service. Since 2007, we've been providing residential and commercial customers in Modesto, CA with competitively priced, high-quality septic services. Call our septic pumpers and emergency plumbers today to speak with a member of our team!
Your Emergency Plumbers in California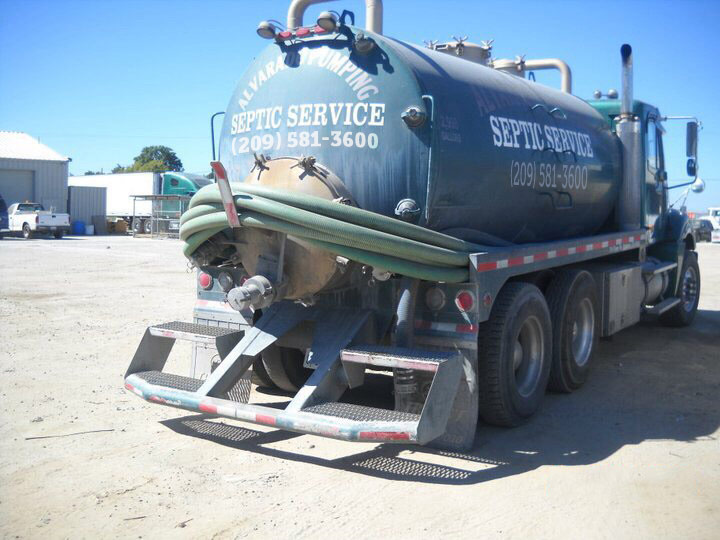 When you're in the market for a highly dependable and trustworthy source for septic tank maintenance in Modesto, CA, make sure Alvarado Pumping Septic Service is the first business you call. Since 2007, we've been providing installation, maintenance, and repair services to residential and commercial customers who can always count on us to do a thorough and expert job. We offer a full range of septic and plumbing services, including inspection, and our aim is to always provide high quality at competitive prices. With our reputation for quality services, you can always rest assured that our septic pumpers and emergency plumbers will handle your job professionally and efficiently.

For homeowners and business owners who depend on their septic systems to handle their waste, it's a fact of life that those systems need regular pumping and routine maintenance if they're going to function at their best. To make sure you're treating your septic system with the care it requires, it's important to have a business you can count on for routine pumping in Modesto, CA. We hope you'll make Alvarado Pumping Septic Service that company and contact us today. Next time your septic system needs to be pumped or repaired, give our septic pumpers and emergency plumbers a call and find out what so many of our loyal customers already know:
We offer the highest quality pumping and maintenance services.
Our service is always complete and thorough, so you can depend on it being effective.
We are a proud family owned and operated company.
We work with both residential and commercial customers.
Our prices are competitive and transparent.