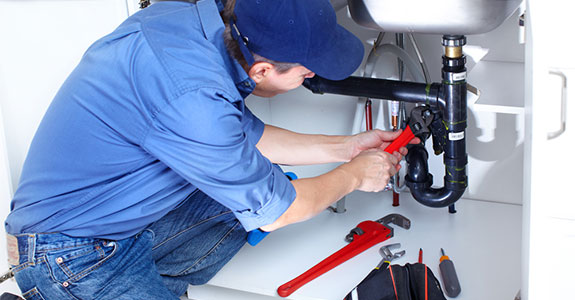 Call us for Emergency Plumbing Assistance
It's true that Alvarado Pumping Septic Service is primarily focused on septic pumping and other septic system maintenance services. But did you know that we also offer standard plumbing services? When your septic and plumbing system are closely connected, it can be a huge relief to know that there's one company with 15 years' experience capable of handling both systems. Rather than having to rely on separate companies, you can call for septic pump installation in Modesto, CA and speak to your regular plumber. You'll appreciate having a familiar team on the job!
We're pleased to offer a variety of standard and emergency plumbing services. These services include:
Pipe repair: Busted pipes are a common occurrence, particularly if you're dealing with an older plumbing system. Let us put everything back in order for you.
Toilet repair: A toilet that won't flush, a toilet that won't stop running or a toilet that's overflowing—all of these are miserable situations. Get an experienced plumber in Modesto, CA on the job right away.
Sink repair: Is your sink not draining properly? We can determine the source of the problem and get it repaired effectively, efficiently and inexpensively.
Clogged pipes: A clogged pipe in one part of your system can lead to trouble everywhere. Don't hesitate to call when you notice your sink or tub draining more slowly than usual.
Shower repair: Shower trouble, in the form of slow draining, lousy water flow or faucets that can't seem to find the right temperature, can be annoying as well as signs of deeper problems. Make an appointment today for an inspection.
City sewer line connections: If you've built a new home or business and need to connect to the city sewer line, make sure to call us right away.
For dependable, high-quality emergency plumbing services at affordable prices, contact us at Alvarado Pumping Septic Service at 209-581-3600. We'd love to tell you more about how we can assist you with any standard plumbing issue you might be experiencing.