The Best Ways To Maintain Your Toilet
A clean toilet is an easy way to keep your bathroom looking and smelling fresh. However, a dirty toilet can lead to more serious plumbing problems like clogs and leaks. To avoid these issues, make sure to clean your toilet with natural products and methods that are safe for your family and the environment. Follow these tips to ensure your toilet is sparkling clean and germ-free.
Hydrogen Peroxide
If you want to clean and sanitize your toilet bowl, the best way to do it is with hydrogen peroxide. It works to remove stains and foul odors, and it also kills bacteria, viruses, yeast, and mold. You can buy medical-grade peroxide (it's 3% strength), or you can get food-grade, which is even stronger. Be sure to use it carefully, and don't drink it.
Baby Oil
It's probably no surprise that baby oil is all the rage these days. This little bottle of magic is a multi-use wonder for your skin, hair, and nails. A little bit of baby oil will help loosen soap scum from your shower head, tiles, and bathtub. This is a great way to keep them looking brand new!
Vinegar
Vinegar is a natural disinfectant that can help keep your toilet germ-free. It also helps remove stains and odors from your toilet. The acid in vinegar breaks down the minerals in your toilet water and removes staining. It also gets rid of mildew and dissolves mineral deposits, which cause odors and reduce the life of your toilet tank. Another great benefit of using vinegar to clean your toilet is that it will not damage your toilet plumbing. To clean a toilet, you can simply pour a cup of vinegar into the bowl and let it sit for 30 minutes. Then, sprinkle with baking soda and scrub.
Toothbrush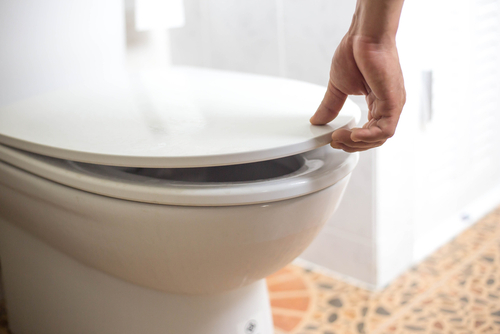 A toothbrush can be one of the best ways to maintain your toilet. Not only does it help get rid of stains, but it also helps remove germs and bacteria that can make you sick. Using a toothbrush will also keep you away from the harmful chemicals that are usually found in commercially sold toilet cleaners.